Brent Kasl, ABR, SRES, SRS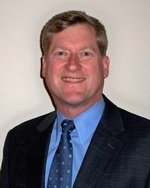 Brent is a lifelong Lincoln resident, he graduated from Lincoln Southeast High School and Nebraska Wesleyan University with a degree in Business Administration with an emphasis in Accounting and Sociology.
Since then Brent has worked as a Marketing Supervisor at AC Nielson and Sales Consultant with Curtis 1000. He is married to his wife Kay and they have two children together, Tim and Holly. They also have three grandchildren, Mia, Oren, and Milani from their daughter Holly and her husband Josh.
Brent is an active member of Faith Bible Church, past member of Lincoln South Rotary, Eagle Scout and many interests including travel, home improvement projects, cycling, kayaking, and building/designing Cigar Box Guitars/Amps.
He enjoys working with buyers and sellers and has earned the Accredited Buyers Representative Designation and Seller Representative Specialist. Brent specializes in new construction and is accredited to assist both buyers and sellers. Contact Brent today to learn how he can help you!
Affordability Calculator
Monthly Gross Income
$
Monthly Debt Expenses [?]
$
Down Payment:
$
Interest Rate:
%
Please follow & like us :)