Cindy Miller, Realtor®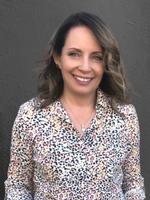 Whether selling or purchasing a home, you can have confidence that my background in marketing and mortgage loans will lead to a smooth process.
As your real estate professional, I will be your advocate, promote your best interest and pay close attention to the details and timeline of each transaction.
Sellers:  I will do all I can to get you the fairest price, in the least amount of time, through effective marketing and team collaboration.
Buyers:  I will provide you with communication, quality information and market data needed to empower and protect you.
I look forward to collaborating with you and working together to make your experience a pleasant one.  If you have family or friends who would benefit from my service, you may refer them to me with confidence and trust.
Cindy
Affordability Calculator
Monthly Gross Income
$
Monthly Debt Expenses [?]
$
Down Payment:
$
Interest Rate:
%
Please follow & like us :)