Julie Carmer, CRS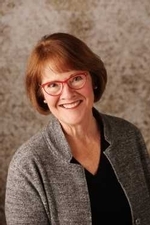 I have been an avid real estate investor and was a remodeling contractor for over 20 years. I find that this has been a great asset as a real estate professional. For as long as I can remember I have loved real estate, and know that I have an intuitive knack for seeing the possibilities that exist in almost every property. I have fun figuring out how to get good value for each hard earned dollar that is put into a property. I enjoy thinking like I'm in your shoes. I appreciate the importance of honest communication during the entire transaction, no matter how difficult, and I love the exhilaration of being accountable.
About me personally: I love the Outdoors, jazz, reading, traveling, yoga, bicycling, art, pottery, violets, animals, great wine, ethnic food, and playing bridge.
My personal mission with regard to my work is to protect your interests, advocate for you, and to help YOU reach YOUR objectives, whether buying or selling a home.  I want to make that a smooth and efficient process. I believe my role is to support and guide you to a MATCH that meets YOUR needs, not mine. I rely heavily on word of mouth referrals from satisfied clients rather than a "hard sell" or a mass marketing approach. I'm glad to be a part of Lincoln First Realty which is locally owned and highly committed to the Lincoln community.
#22103839 | Single Family Home
Affordability Calculator
Monthly Gross Income
$
Monthly Debt Expenses [?]
$
Down Payment:
$
Interest Rate:
%
Please follow & like us :)